To Our Valued Customers,
Due to the current surge in NH of the various Covid cases, we are working hard to ensure the safety & health of our employees & customers. 
All of our employees are fully vaccinated. 
We ask that if you are not, to please wear a mask while waiting inside the dealership. We do have masks available if you need one, and sanitizing stations throughout. 
Thank you once again for your patience as we all work through this together!  
Sales Department:  Our showroom is open Monday-Friday from 9 a.m. to 6 p.m., and Saturday 9 a.m. to 5 p.m. Though not necessary, we recommend that you have an appointment for a pleasant, personalized experience.  
Be in and out of Honda Stratham in 30 minutes or less when you use the
Honda Stratham's Big Deal Maker tool
to build your customized deal. You can safely shop and control your deal from home with complete transparency. Price it. Build it. Hit submit. When your offer/deal is agreed upon, complete your credit application online, and once approved, simply come to Honda Stratham to sign your paperwork and drive away in your new Honda in 30 minutes or less! 
If you would like an appointment, please call (603)772-7300.  
Lease Returns and Buy-outs are by appointment ONLY! Please call (603)772-7300 to arrange for an appointment. You can also choose to contact Honda Finance at 800-457-9929. 
Car Payments: Anyone struggling to make a car payment should contact your lender directly and ask to have your payments put on hold. Our lenders have assured us they are quite willing to work with our customers. 
Service Department:
  Our Service Department is open Monday - Friday from 8 a.m. to 5 p.m., 
BY APPOINTMENT ONLY.
We are trying to control the traffic through our service department. With the limited seating in our Service waiting area, we ask that you use the night drop system if possible. Please call (603)772-7300 to arrange an appointment or follow this link
REQUEST A SERVICE APPOINTMENT
to request a day and time for service on-line. 
Parts Department:  Our Parts Department is open Monday - Friday from 8 a.m. to 5 p.m. We strongly encourage you to please phone in your order so it will be ready for pick up. Call 603-772-7300. 
 Please leave your name, a phone number, and your inquiry if the call is not answered.
All of our staff is vaccinated

Masks required while in dealership if you are not vaccinated 
We can provide you with a mask if necessary 
H

and sanitizer is located throughout the dealership 

If you're feeling ill, we ask that you return when you're feeling better
We understand if this causes an inconvenience for some and apologize. Please appreciate our sincere desire to protect our employees and customers.   
We are all in this together. 
Please keep yourself and your loved ones safe.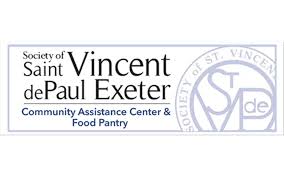 If you find yourself fortunate enough to not have immediate economic worries, we encourage you to make any size donation to our local food pantry, St Vincent's in Exeter. Every dollar donated purchases $50 worth of food through the NH Food Bank.  This food is distributed right here in our community. 
The services they provide our community are endless.
If you need assistance, they are there to help.
Call 603.772.9922 to donate, ask for help or to learn more about this wonderful organization please visit them at https://www.svdpexeter.com/
 We Can Conquer Anything When We Look Out for Each Other.